Wraps are one of the best investment options available to promote your business or brand. A single wrapped vehicle can be seen by up to 30,000 plus people per day for several years in a row, vastly expanding the reach of your brand. With a fleet of company vehicle wraps, the roads that your vehicles travel become a daily advertising space for your business that only turns off when the wraps are hidden from sight. Our in-house graphic design and certified wrap installation team are ready to help make your wrap project an absolute success, contact us today to get started!
So, What is a Wrap?
A wrap is a large, digitally printed decal that allows a completely custom graphic design to be applied to a variety of surfaces. Anything from vehicles and aircraft to interior and exterior building walls can be wrapped with a design or ad to promote your brand. Our wraps are printed with large format Eco-Solvent printers on to a high performance vinyl wrapping material made specifically to adhere and conform to many different types of surfaces. The wraps all receive a high performance UV-blocking laminate that extends the life of the wraps by protecting them from the harmful effects of the sun, weather and possible road wear. In the professional hands of our certified wrap installers, you can rest assured that your wrap will last for years to come!
Wraps Gallery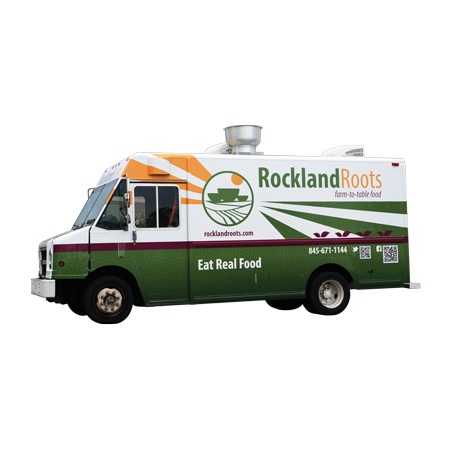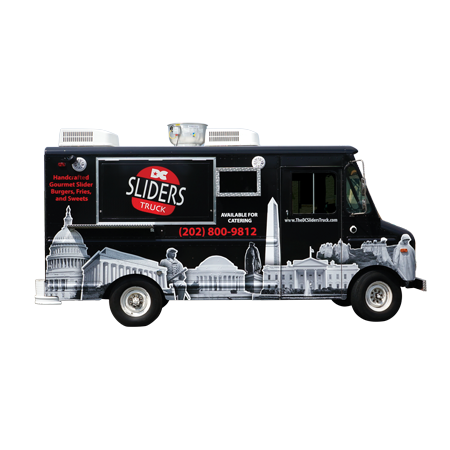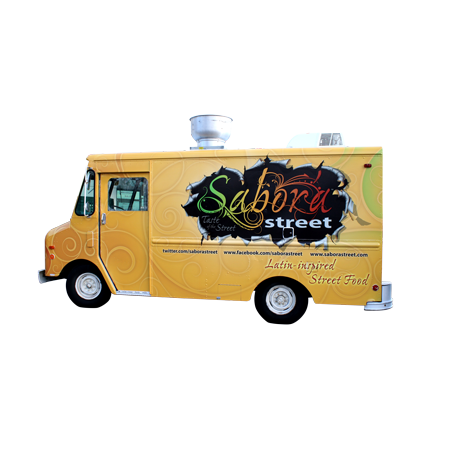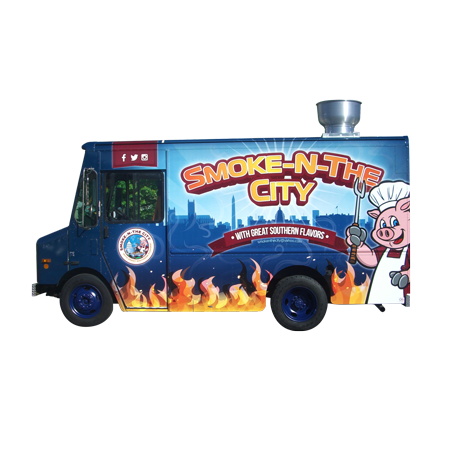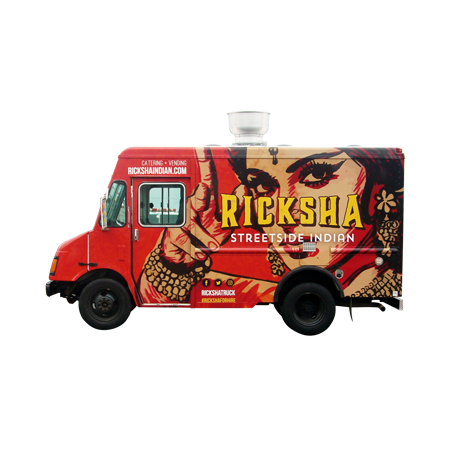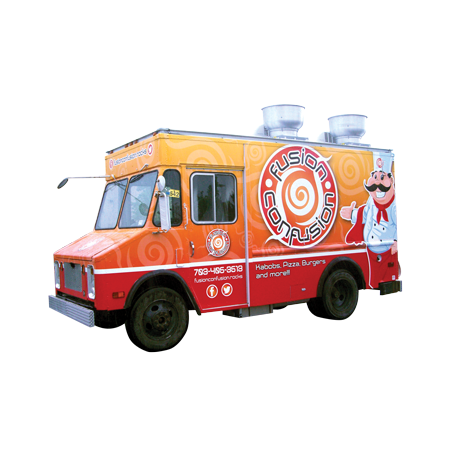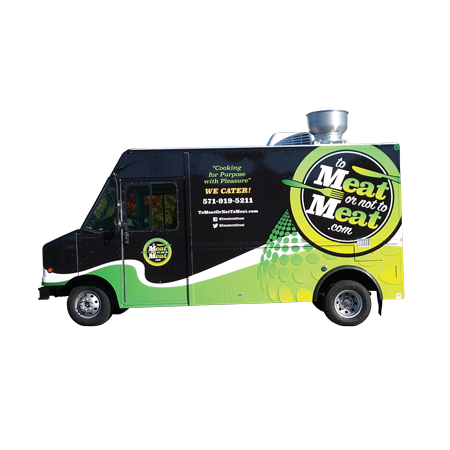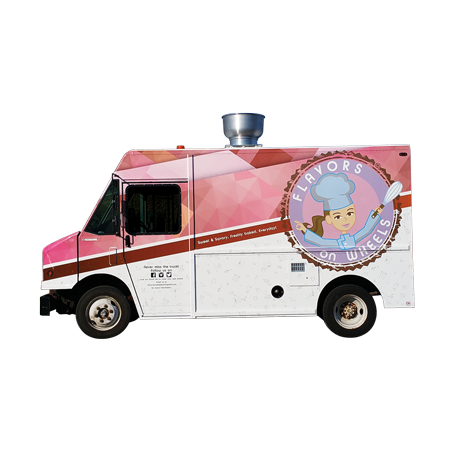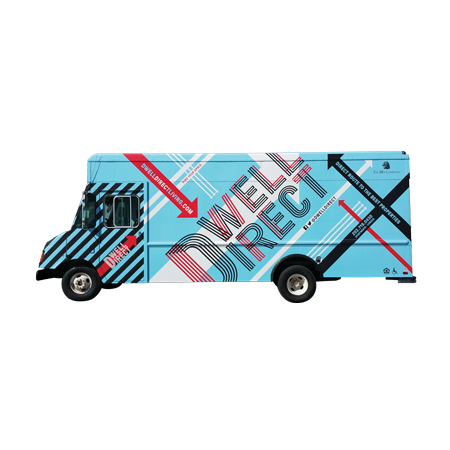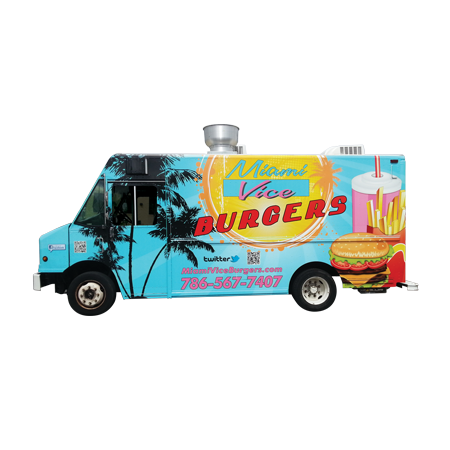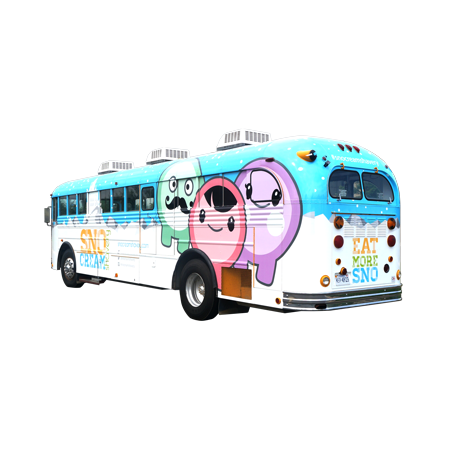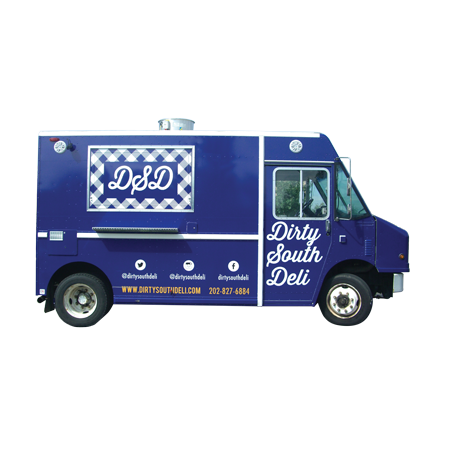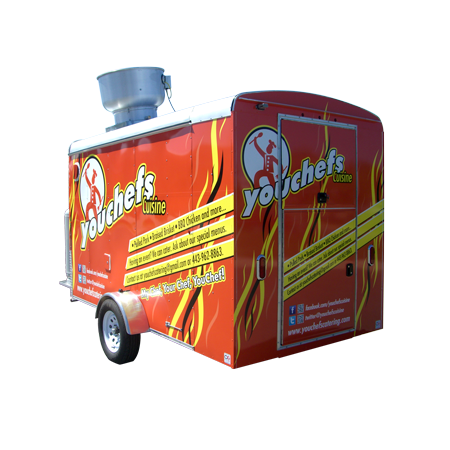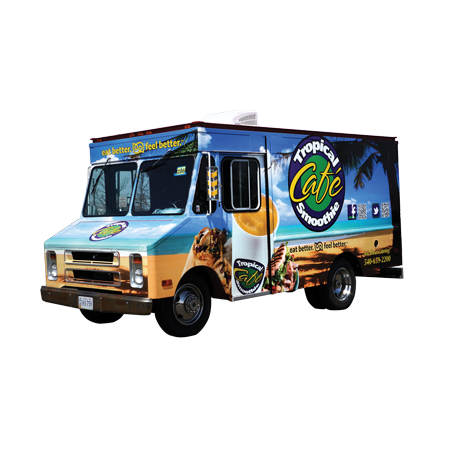 What Does it Take to Wrap Something?
Initial Meeting & Consultation
Our first step is to meet with you to go over your wrap project, answer any initial questions you may have and inspect the area to be wrapped. During this first meeting we will also review the details of your business and the history and direction of your company to better understand your advertising needs and help you make the most of your wrap design. At this time we may also take some detailed photographs and measurements of the vehicle/object/surface you would like to have wrapped. Keep in mind that designing, producing and installing a wrap can be a lengthy process, so it is important to begin preparing for your wrap far ahead of schedule.
Designing Your Custom Wrap
The second step is to begin designing your wrap. Absolute Signs has years of experience designing and installing wraps for a variety of applications and covers a full range of design capabilities to suit your needs, from logo design to other brand application and implementation. If you already have established design or branding for your company, we can incorporate that existing logos, colors and elements in the design for your wrap. If you wish to provide your own wrap design, we are happy to work with you or your designer by providing design templates and guidance to them so they can create the wrap for you both efficiently and effectively.
Final Approval & Wrap Production
Once the design is finally approved, we print the wrap at a small scale for final color proofing purposes. We will have you review and approve the color proof in person before we begin printing the actual wrap. This is done to ensure that the final product accurately represents the colors that were intended for the design. Upon approval of the color proof, we will begin to print, laminate and prepare the wrap material for installation.
Surface Prep & Wrap Installation
Lastly, our team of installers will clean and prepare the wrap surface area to ensure the best possible material adhesion. Once the surface is prepped and ready, they'll install the wrap and then post-heat and seal it to help protect it from the elements. Depending on the size and scope of the project, wraps can take anywhere from one day to several days to install. Here at Absolute Signs we take pride in our ability to properly prepare and install your food truck wrap so it results in a professional, smooth and high quality installation that is guaranteed to last.
What makes Absolute Signs the best choice for your Wrap Project?
Stunning Designs
With many years of experience both designing and installing wraps in-house, our team understands what it takes to create successful wrap designs whether it's a vehicle, boat or an interior/exterior wall. A unique, eye-catching design and clear message helps present a visual summary of your brand so that it gets noticed, recognized and remembered on the road. Wraps are suits & ties for your fleet of company vehicles and we are the tailor, let's get fitted!
---
Quality Material & Certified Installation
Producing and installing wraps can be a difficult process and simply put, we're the experts. We know that our reputation and success are directly connected to your great looking, long lasting vehicle wrap and have set the bar high for our quality standards. We use some of the newest printing and production technology available to ensure vibrant colors and a smooth wrapped surface once installed. We also strictly use materials from and are Wrap Installation Certified by the two leading wrap material manufacturers in the industry, 3M and Avery Dennison. Rest assured with Absolute Signs, your wrap is being done right!
---
Scheduling and Customer Service
We understand that your vehicle is a source of revenue. While wraps often take a few to several days to properly install depending on the size of the job, we work with all of our clients to ensure efficient installation scheduling so that your vehicle is back on the road and looking excellent as soon as possible. We pride ourselves in providing our clients a great experience from start to finish!
---
Fleet Wraps, Brand Management and Implementation
We have several clients with large fleets of vehicles that we design, install and manage the graphics and wraps for, from start to finish. We fully understand the challenge and importance of maintaining a consistent look for a full fleet of company vehicles and work directly with fleet managers to schedule and coordinate installs. With our two 3,000 sq ft installation bays, no job is too big!
Let Absolute Signs help you advertise effectively, get results and build your companies identity.
Find out more
We offer a wide variety of custom signs, graphics and wraps that will reach out to current and potential customers. Find out how we can help your business!